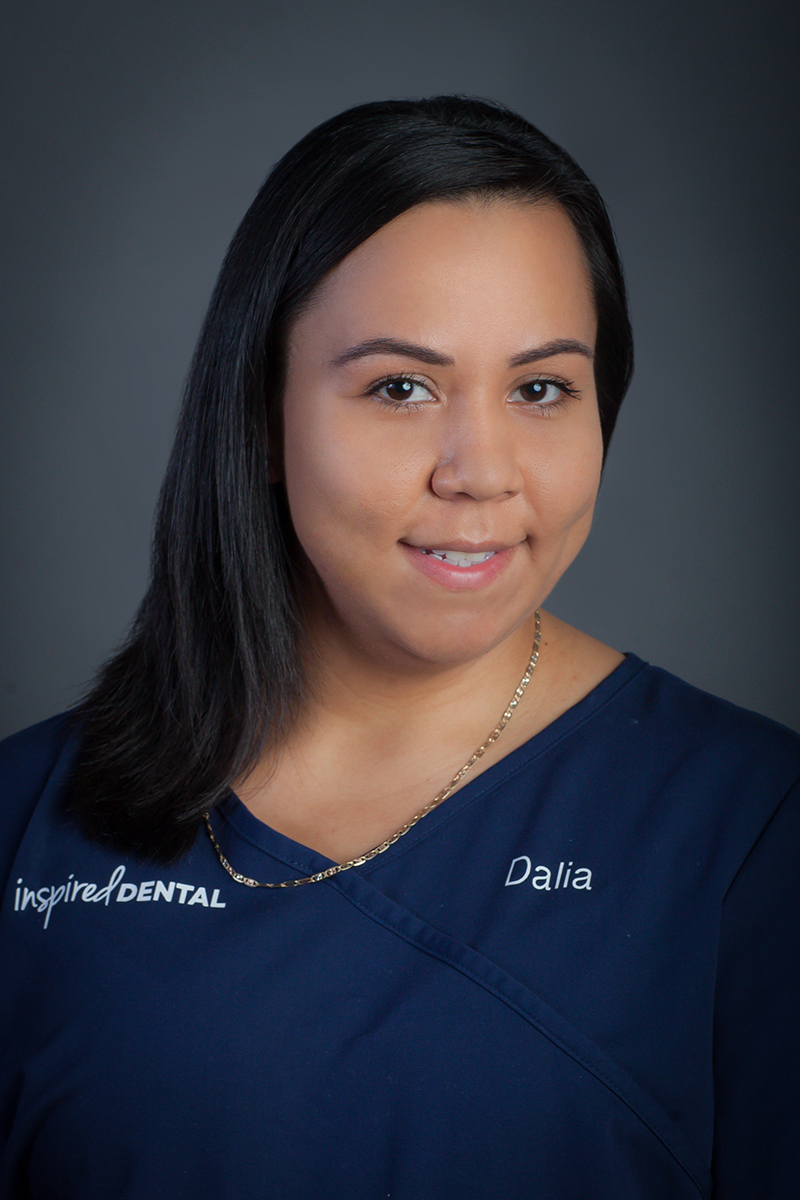 Dalia wants to live in a world where she can spend time with her family, enjoy a new restaurant, or listen to music.  She especially loves Mexican music and listening to her husband who is a member of a Mexican band.
Dalia graduated from Omaha South High School and obtained her Dental Assistant Certificate at Midwest Dental Assistants School in 2012.  Dalia is bilingual and has a positive personality and hard work ethic.
When she's not at Inspired Dental, you can find Dalia with her kids and family at a park, cookout, or concert.
We are appreciative for Dalia's funny personality and positive attitude on a daily basis.