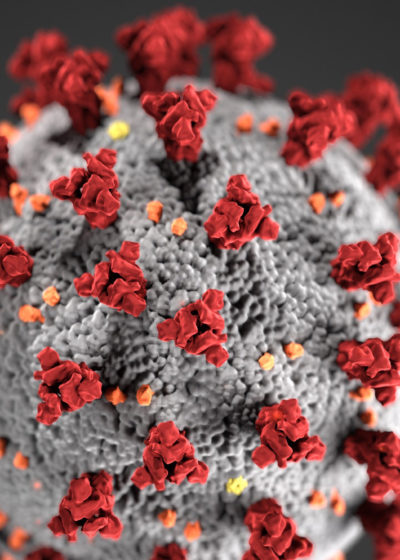 Following recommendations set forth by the Nebraska Dental Association and CDC, our office is postponing any non-emergent dental treatment starting 3/17/2020 and until further notice.  Our office will contact you to reschedule your appointment if non-emergent and answer any questions you may have.

If you have an emergency, please leave a message and we will be sure to return your call. 
Siguiendo las recomendaciones establecidas por la Asociación Dental de Nebraska y CDC, nuestra oficina cancelará cualquier tratamiento dental no emergente a partir de 3/17/2020 hasta nuevo aviso. Nuestra oficina se comunicará con usted para reprogramar su cita si no es de emergencia y responderá a cualquier pregunta que pueda tener.
La Vista & Papillion Dentist
General & Cosmetic Dentistry
Maribel Caudillo, DDS, practices a full scope of general and cosmetic dentistry with expertise ranging from dental implants to dentures, crowns and root canals. Dr. Caudillo and her team can now provide a wide variety dental solutions to create healthy smiles that will last a lifetime.
"It is an honor to be in a profession committed to achieving healthy smiles that will last a lifetime." It is my objective for patients to enjoy and remember their dental visit as a positive experience they are happy to share with their family and friends.
I grew up in South Sioux City, Nebraska.  My opportunities to be a Spanish interpreter in multiple healthcare setting and my nursing background are what attracted me to this profession.  I graduated from Creighton University School of Dentistry and the College of Saint Mary Nursing Program.  I continue to practice a commitment of excellence in education, patient care, and service.  I am actively engaged in continuing education programs to expand my practice with updated knowledge and skills to ensure high standards of care.  I am a participant in the Spear Dental Study Club and have achieved Fellowship in the International Dental Implant Association.
When I am not at the dental office, I enjoy spending time with my husband Steven, daughter Elise, and son Max.  I enjoy running, going on family trips, and spending time with my friends.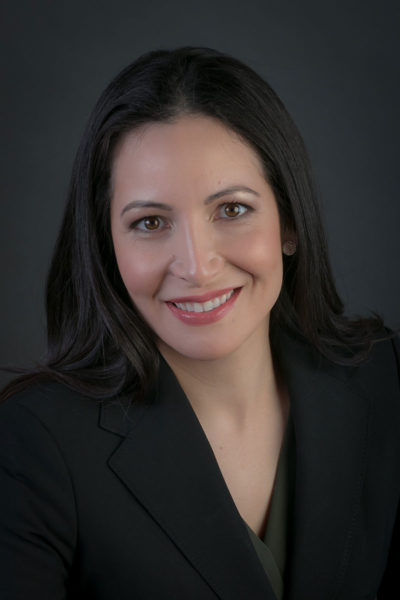 Dr. Amber Grode is the newest member of the Inspired Dental Team.  Dr. Grode is originally from South Dakota, and she graduated from Creighton University School of Dentistry.  Dr. Grode is dedicated to helping patients achieve healthy mouths and smiles.  She is committed to continuing eductation in dentistry in order to provide quality dental care for her patients.
When she is not practicing dentistry, Dr. Grode enjoys spending time with her husband, weekends trips to see family and friends, and lots of outdoor activities including snow skiing, water skiing, biking, and running.
Dr. Grode is a member of the American Dental Association, the Nebraska Dental Association, ad Academy of General Dentistry, Spear Study Club, Omicron Kappa Upsilon Dental Honor Society, and Alpha Sigma Nu Jesuit Honor Society.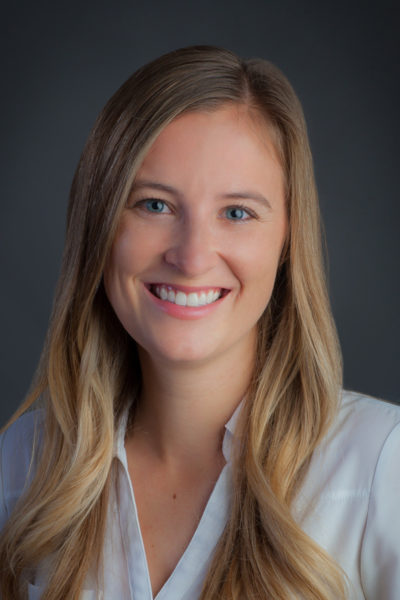 Excellent dental care. Hygienist and Dr. Caudillo provided great care. Thank you.

All of the staff was amazing and made me feel very welcome. And walked me through the process as they knew I was terrified to see a dentist. Great office!!!! Highly recommend!!!!!!

Very nice and professional staff, makes you feel comfortable there, I have and would highly recommend them to anyone looking for a great friendly dentist and staff Thank You Inspired Dental!

I really love this place! It is my favorite Dentist I have visited so far. Everyone makes me feel welcome and comfortable. The Dentist and dental hygienists provide excellent care and because of that, I would totally recommend this place to everyone!

Prompt, Professional, and Friendly – This describes Dr. Caudillo and the entire staff. I've been with them for 3 years and always have a pleasant experience. Highly Recommend!

This was the best experience I've had in a dental chair. Although I didn't have an appointment, they worked me in to take care of my toothache. The staff and Dr.Caudillo did everything necessary to help me relax. Every step of the procedure was explained as we went along. The extraction was done before I realized…

Dr. Maribel Caudillo is the best dentist I've ever had. She is professional, kind and has always made sure that I'm comfortable no matter what the treatment. For the last few years, I'd kinda given up on the dentist in general because of anxiety, but she listened to my fears and addressed each one. Now I can't…

After many years of putting my dental care on the back burner, I was convinced by my wife to finally get checked before its too late. As always, she was right. It was bordering on too late. The team at Inspired Dental brought me in for an initial consultation that included x-rays and a lengthy…

Dr. Maribel Caudillo is the only one I trust to work on my teeth! She has been my dentist for the last couple years and I only wish I had found her sooner! 
General & Cosmetic Dental Services