Implants are an excellent option if you have missing teeth, uncomfortable dentures, or if bridges are not an option. Implants are a great long-term option for restoring single or multiple missing teeth.  Dental implants are made of titanium and other materials that are compatible with the body.  There are generally three phases to getting an implant.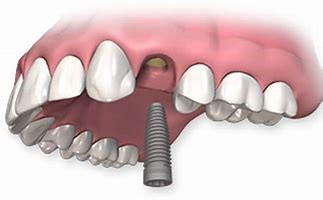 Phase 1: Implant
First, the dentist surgically places the implant into the jawbone.  The typical time for bone healing around the dental implant is 4-6mos, depending on the location of the implant and quality of the bone.  Soft foods will be recommended for 7-10 days following implant placement.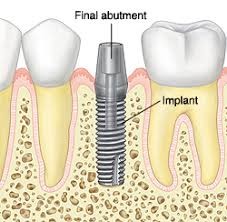 Phase 2: Abutment
Second, the abutment is secured to the implant after 4-6mos has been allowed for the implant to heal.  The abutment typically known as a connector is placed on top of the dental implant to hold and support the crown/bridge/denture restoration.  At the appointment, the gum tissue is opened to expose the implant and attach the abutment to the implant.  The gum tissue will begin to heal and form around the abutment.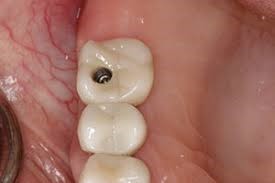 Phase 3: Crown
Third, the crown is secured on top of the abutment.  In case of multiple implants, the bridge or dentures are then attached to the multiple abutments.  It usually takes 4-6 weeks for the gums to heal around the abutment before the restoration can be delivered.
Scheduling
The first step to initiating dental implant treatment is to schedule a comprehensive examination.  We will take a medical history, complete a clinical exam, take x-rays including a 3D image, and take impressions.  We will then develop an individualized treatment plan to begin your implant journey.  We will involve other specialists if necessary to provide the best treatment outcome possible.  Dr. Caudillo and team has lots of experience with cone beam technology to allow for safe and predictable implant outcomes.  At Inspired Dental, we can provide you with single implants, implant bridges, and implant retained dentures.  We are confident you will love and enjoy your implant for many years to come!