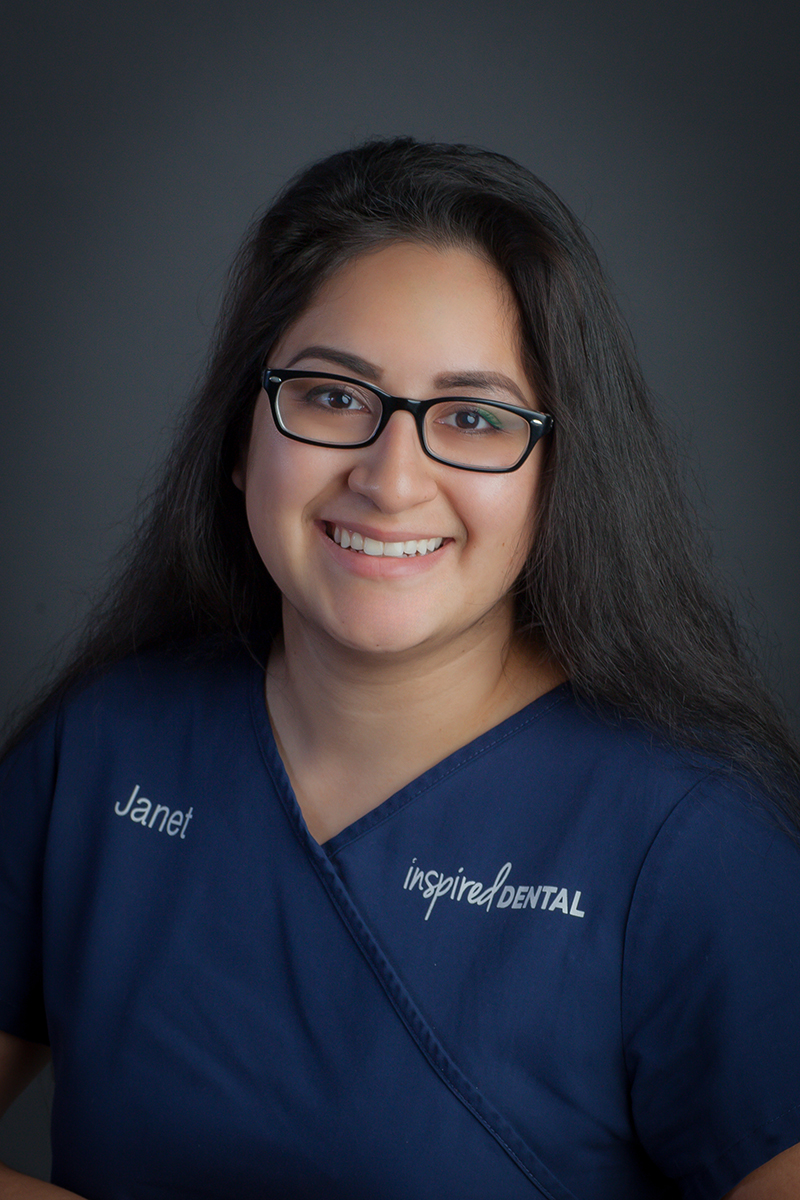 Janet a native of the west coast wants to live in a world where she can eat food at the beach with her family and friends.
Janet is from California and graduated from Irvine High School and attended the American Career College to become a licensed dental assistant.  She is currently pursuing a degree in dental hygiene through Metro Community College while working full-time.
When she's not at Inspired Dental, you can find Janet spending some quality time with her husband and baby daughter whom she adores.  Janet enjoys food tasting, movies and music.
Janet has been a great asset to our office and you can meet her while she is working at the front desk greeting people or assisting with dental procedures.