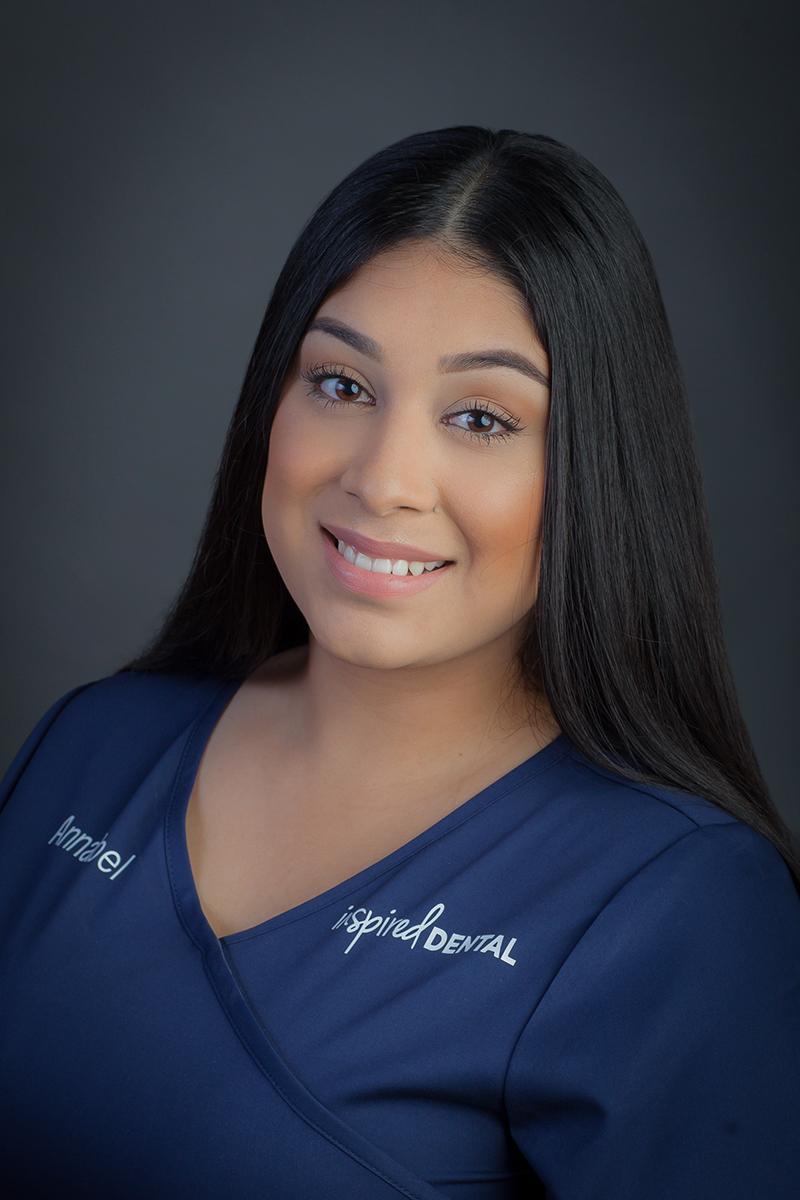 Annabel is from Omaha and graduated from Omaha South High School. Annabel wants to live in a world where she can enjoy family, music, and nature at the same time.
Annabel plays the guitar and sings in a mariachi band.  She enjoys spending the day with her family who are also musicians.  Her time is also spent enjoying her 2-year-old son and 2 dogs named Chief and Jada.
At Inspired Dental, Annabel will be the first to greet you when you arrive.  Annabel has demonstrated dependability, great attitude, and a strong work ethic since her arrival.  Annabel has helped to create an even better environment at the office and we are thankful to have her with us.