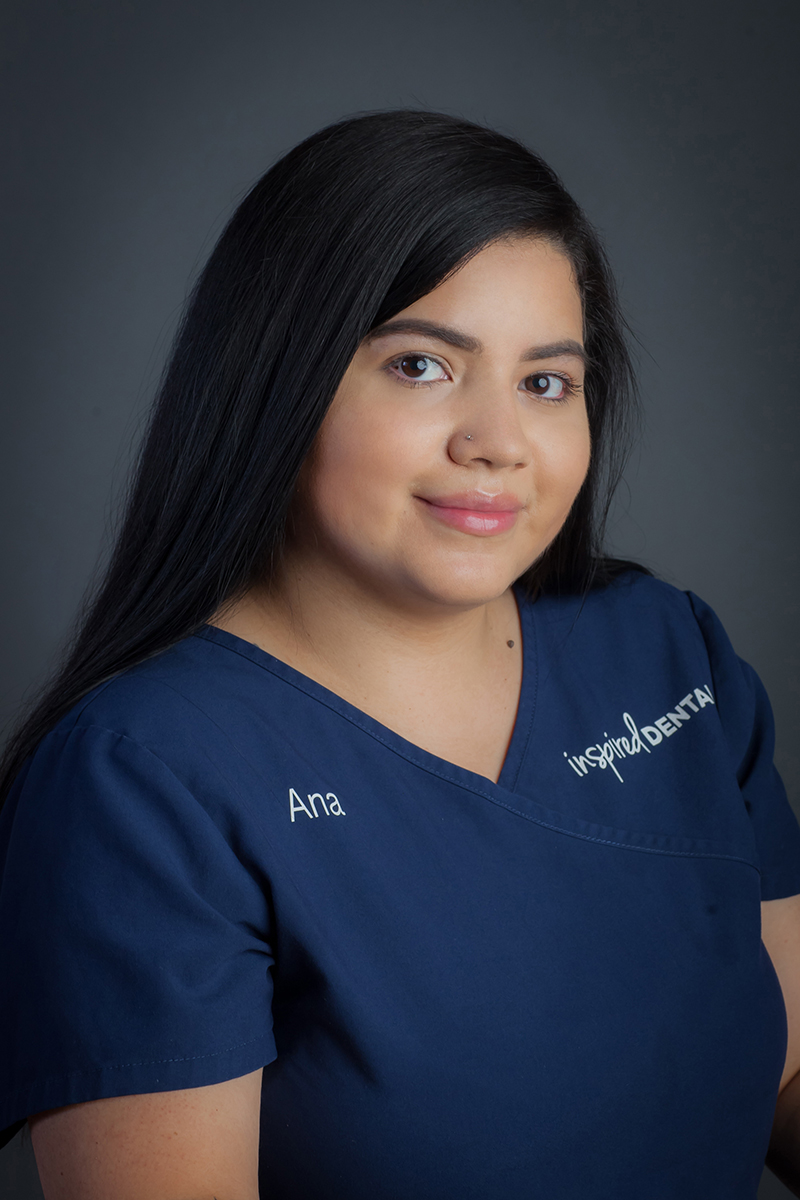 Ana wants to live in a world where she can enjoy the countryside, nap outside on a sunny day, and take her Dog Chloe on her road-trips.
As the Patient Coordinator, Ana's been a wonderful asset to the Inspired Dental Team.  We are appreciative for her friendly customer service while scheduling appointments, answering questions on social media, and contributing her ideas to improving the new patient experience.
One of Ana's important contributions to our team is that she is fluent in Spanish and that she is committed to facilitating treatment for our Spanish speaking patients.  Ana has already taken the initiative of exploring new ways of improving customer service via training and courses and is always ready to greet our new patients with a smile.
When she's not at Inspired Dental, you can find Ana playing sports, buying more makeup, and enjoying her time with her family.