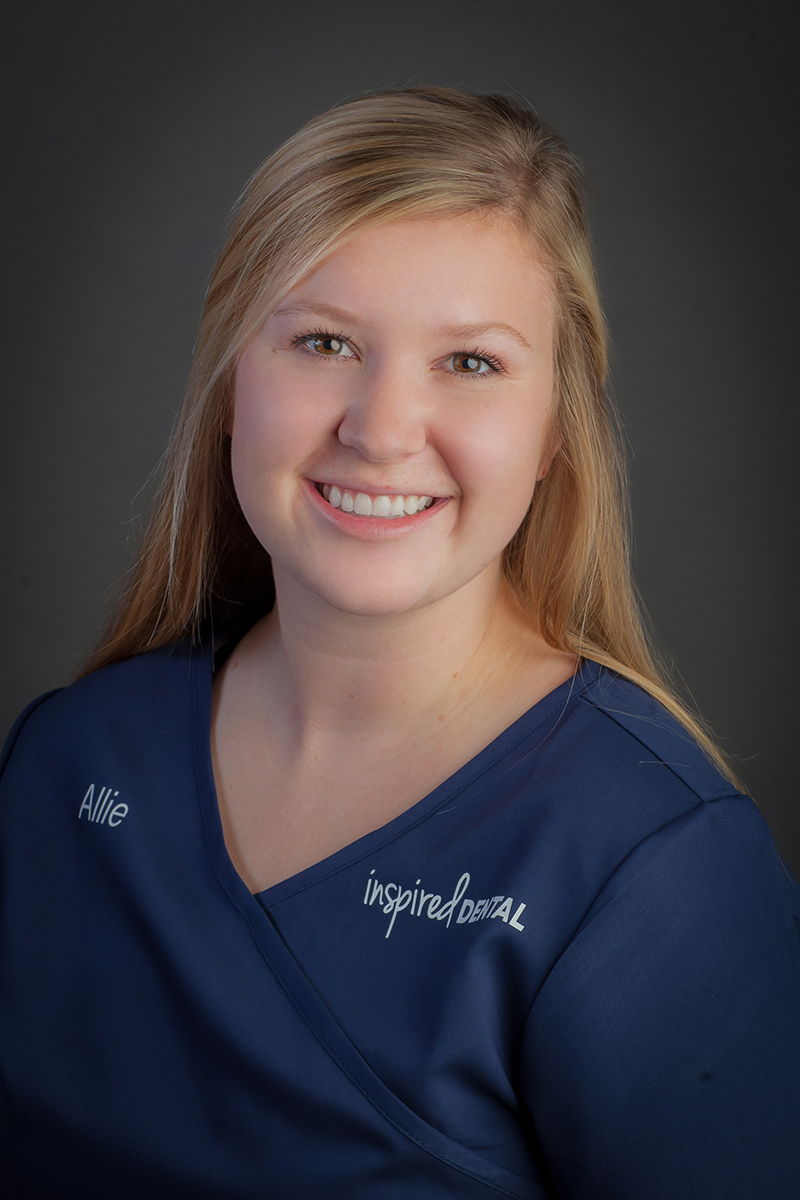 Allie wants to live in a world where she can enjoy painting and drawing, watching and playing sports, and spending time with her family and friends.
If Allie had a free day to do anything she desired, she would gladly volunteer to be a participant on the reality show The Amazing Race with her sister, Erin. To Allie, the idea of dashing around the globe in hopes of winning a major cash prize sounds like a dream come true.
Allie is a Nebraska native and graduated from Gering High School in 2015. She graduated from UNMC College of Dentistry West Division in Gering, NE in 2019 with her Bachelor of Science in Dental Hygiene. She was selected to serve as NE Dental Hygienists Association Student Liaison. Additionally, she was also selected to serve as the Colgate Student Ambassador while in school. Still, one of her biggest honors was receiving the '18-'19 NDHA Outstanding Student Award.
We are honored to have Allie as part of our team. Her considerate nature, good sense of humor, and positive attitude are a great asset to our practice.